It's time to dig deep for St Ann's.
Let's Get Digging! Together.
It's time to dig deep for St Ann's.
Let's Get Digging Together.
I want to say a huge thank you to everyone who has already donated to the NEW St Ann's Hospice. The response from the local community has been incredible, and so much has been happening behind the scenes.
But every day that passes, the more tired the current hospice becomes.We urgently need your support to break ground on the new St Ann's.
It's time for all of us to rally round and dig deep… literally!
Will you help to break ground for the new St Ann's Hospice?
For over 50 years, St Ann's Hospice has been a pillar of the community. All the nurses and staff do an amazing job, but the current building makes every day a challenge for them. It has done well for a long time, but it's old and needs constant upkeep now. It gets overly hot in the summer, hard to maintain the warmth in winter, and the old narrow halls make it difficult to move patients or take them out to the gardens.
The plans for the new purpose-built St Ann's Hospice are so inspiring. Patients will have their own private rooms, with direct access to the garden. There will be all new equipment with plenty of storage to keep corridors safe and clear. The Being You Centre will be much larger too, offering more counselling, therapy and rehabilitation areas to support people living with a terminal illness, and an accessible café open to all. Because sometimes the best thing in life is a cuppa with loved ones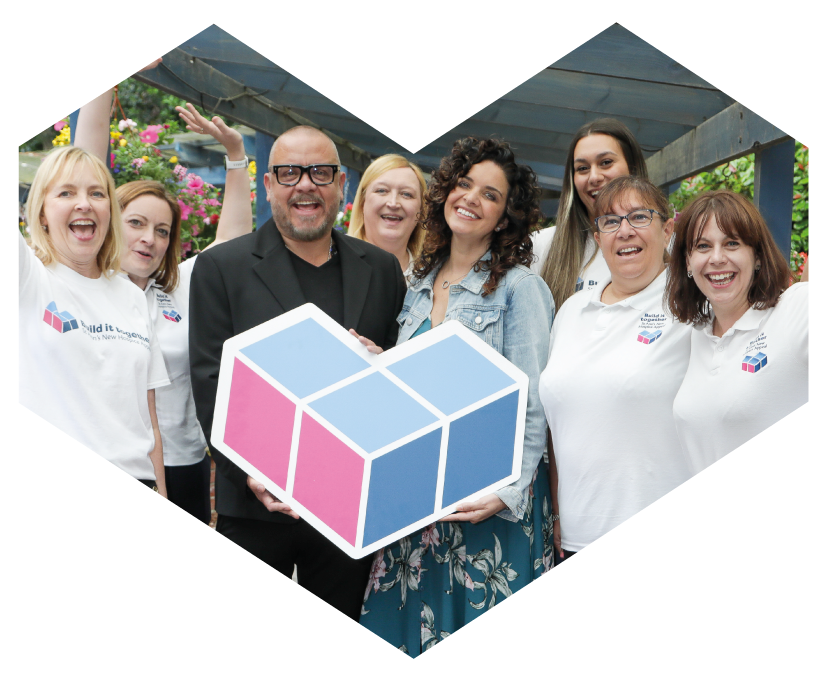 We were desperate and St Ann's was there for us.
Now it's our turn.
We first came to St Ann's Hospice when my sister Suzy was dying from breast cancer. When she became too sick for us to care for her at home, my wife Jenny and I walked into St Ann's and begged for help.
The staff immediately took us all in their arms and looked after us, just like they've done for thousands of local families. Now St Ann's is in desperate need of support, and it's our turn to be there for them.
We need a new St Ann's Hospice. For patients.
For families. For everybody in our community.
Share our story on your social media and help to spread the word. Let's Build It Together.
Sign up to hear more
Sign up here to receive our newsletter with up-to-date news about the new hospice