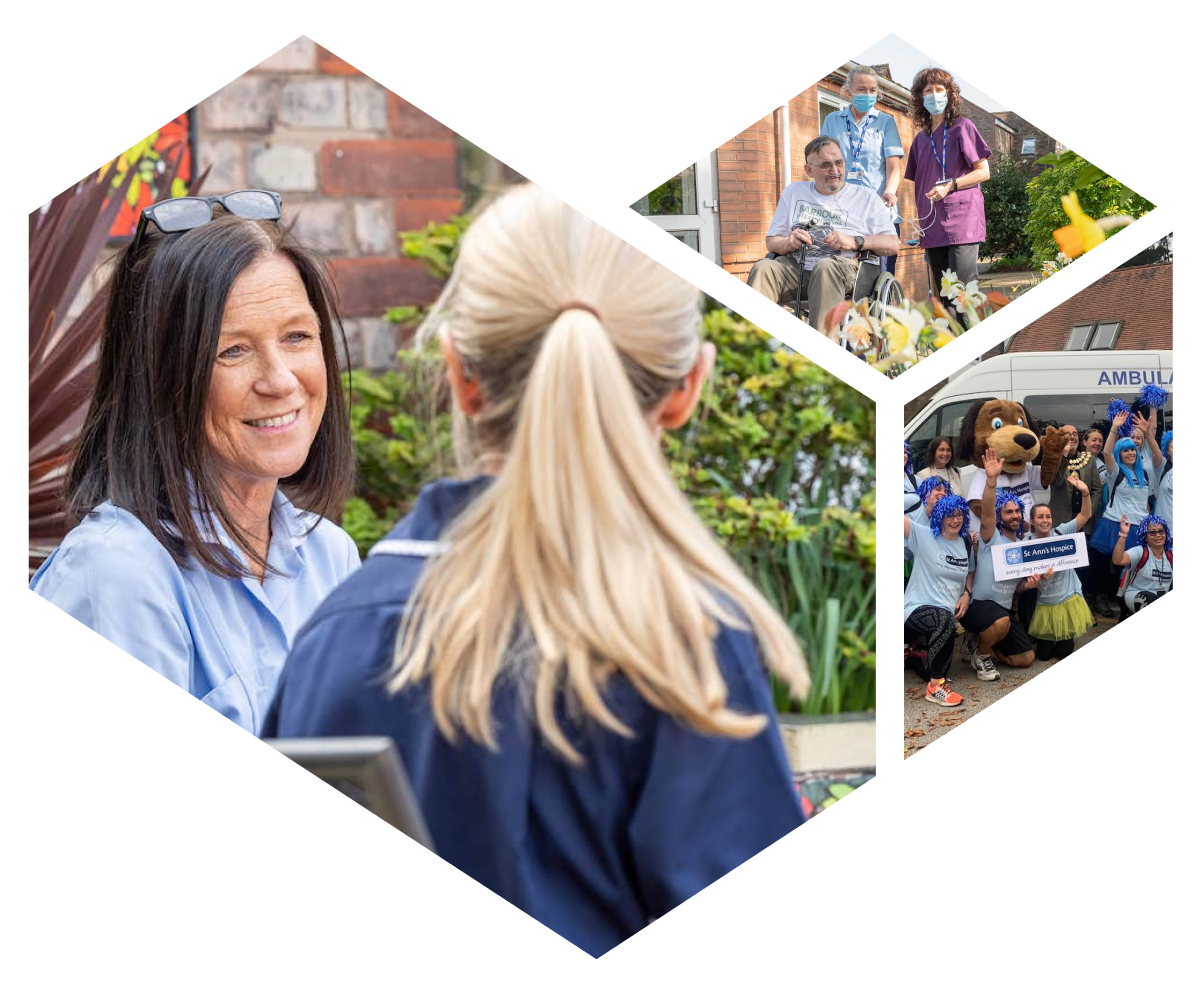 We want to be here for you, your family, and your friends. Forever.
Let's build a new St Ann's, together.
St Ann's Hospice has been here for you, your family, your friends, and everyone in the Greater Manchester community for over 50 years. During this time we have provided thousands of local people who have cancer and other life-limiting illnesses with the specialist care and loving support they've needed, absolutely free of charge. Now, however, your local hospice urgently needs you.
After half a century of caring, we desperately need a new hospice and additional facilities so that we can continue to deliver pioneering world-class care for everyone, for generations to come. Without this there is a real risk we may need to close.
It's for this reason we are asking everyone in the local community to support the biggest and most important fundraising appeal we have ever launched.
Please help us raise £2 million together.
Lee & Jenny's Story
Our new hospice is designed with patients in mind.
See how our care has helped local actors Lee Boardman and Jennifer James.
We need your support to bring our plans to life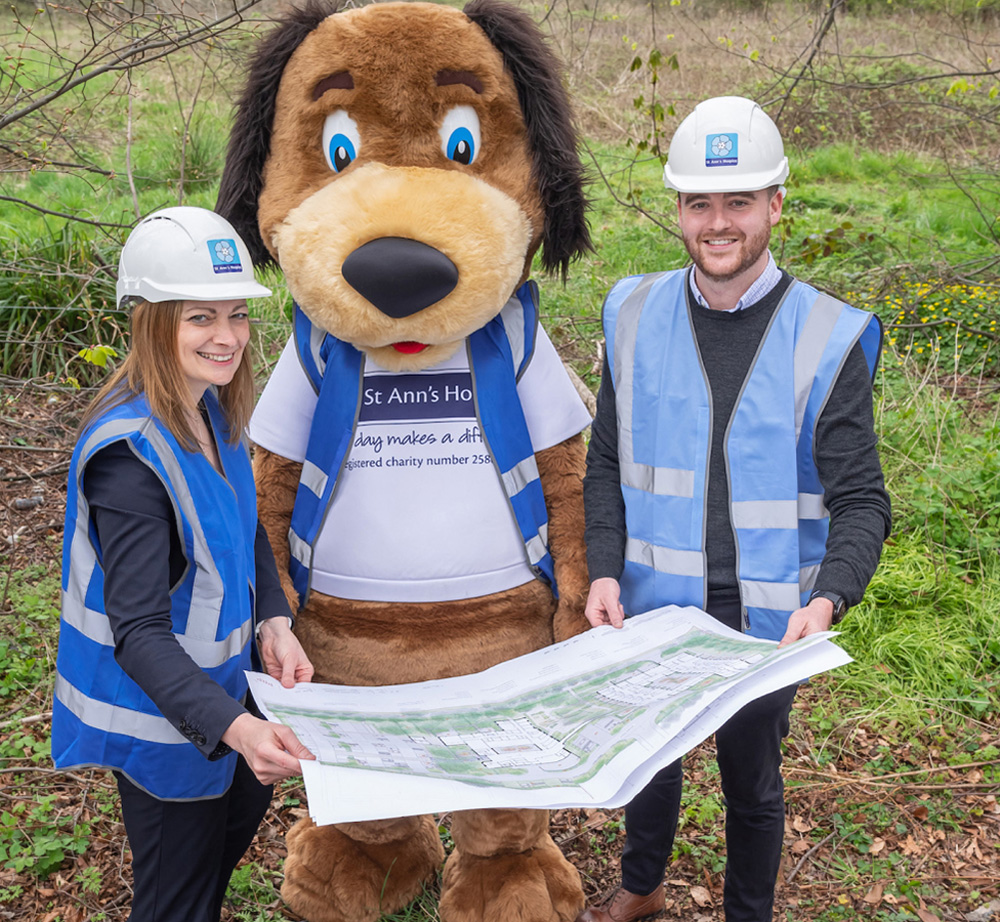 St Ann's new hospice will be a complete care facility in Greater Manchester that local people can access, from diagnosis of a life- limiting illness to treatment and beyond.
The new building will house a 27 bed inpatient unit including individual en-suite rooms and access to private outdoor terraces. The development will also feature modern outpatient and day therapy services, dedicated bereavement and family support spaces, all surrounded by beautiful landscaped gardens.
This is an ambitious £21.5 million project. We now need the support of the community to raise £2 million to build the new hospice that's fit for the future, for patients, for families, for everyone in our community.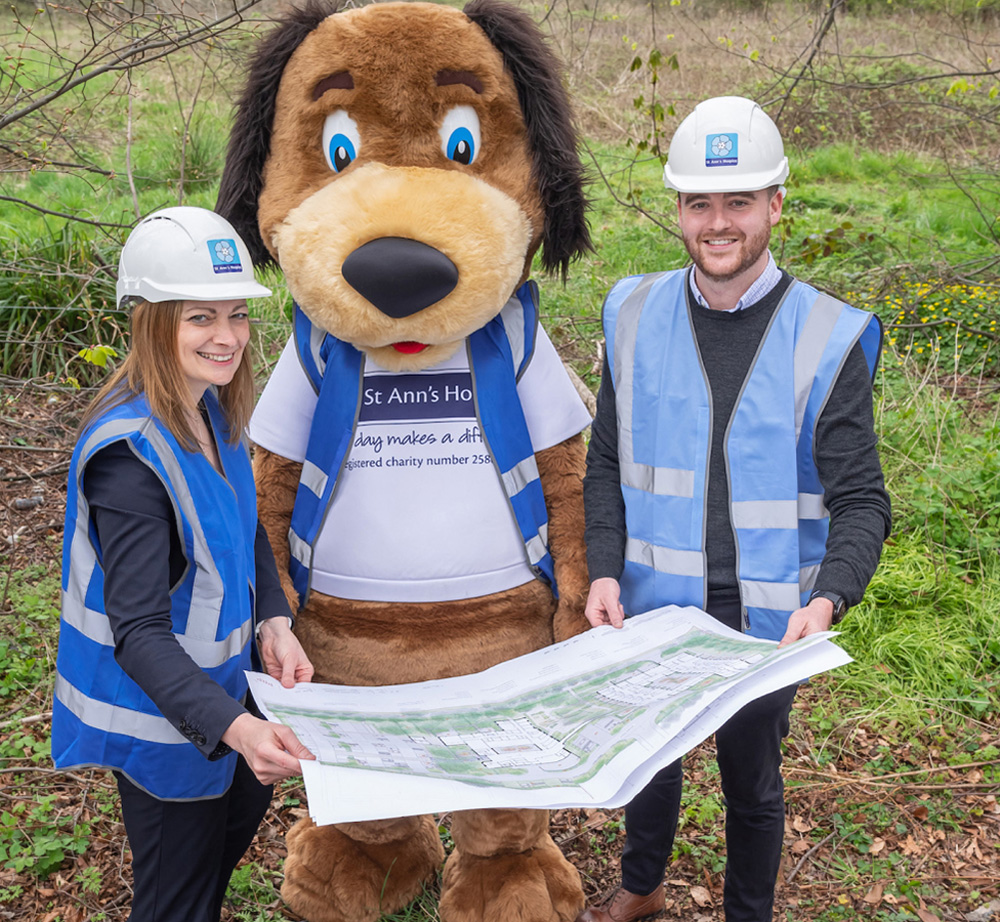 We need a new St Ann's Hospice. For patients.
For families. For everybody in our community.
Share our story on your social media and help to spread the word. Let's build it together.
Sign up to hear more
Sign up here to receive our newsletter with up-to-date news about the new hospice