Sponsor a patient bedroom in our new hospice.
Sponsor a bedroom in our new hospice
Could you or your company sponsor one of our individual en-suite bedrooms to give our patients the privacy they so deserve?
Privacy is one of the many important things our new hospice will bring to our patients. Our plans include 21 private rooms – all with individual outdoor terraces – for patients living at the end of life and their families to spend vital moments together.
The rooms will allow both patients and families to say what they want to say without the worry of being overheard – a place for families to share their thoughts and feelings and relax in a private space. Conversations with medical, clinical and complementary staff will also benefit from the private spaces. The larger rooms with inbuilt medical equipment will allow easier and more comfortable movement for our patients.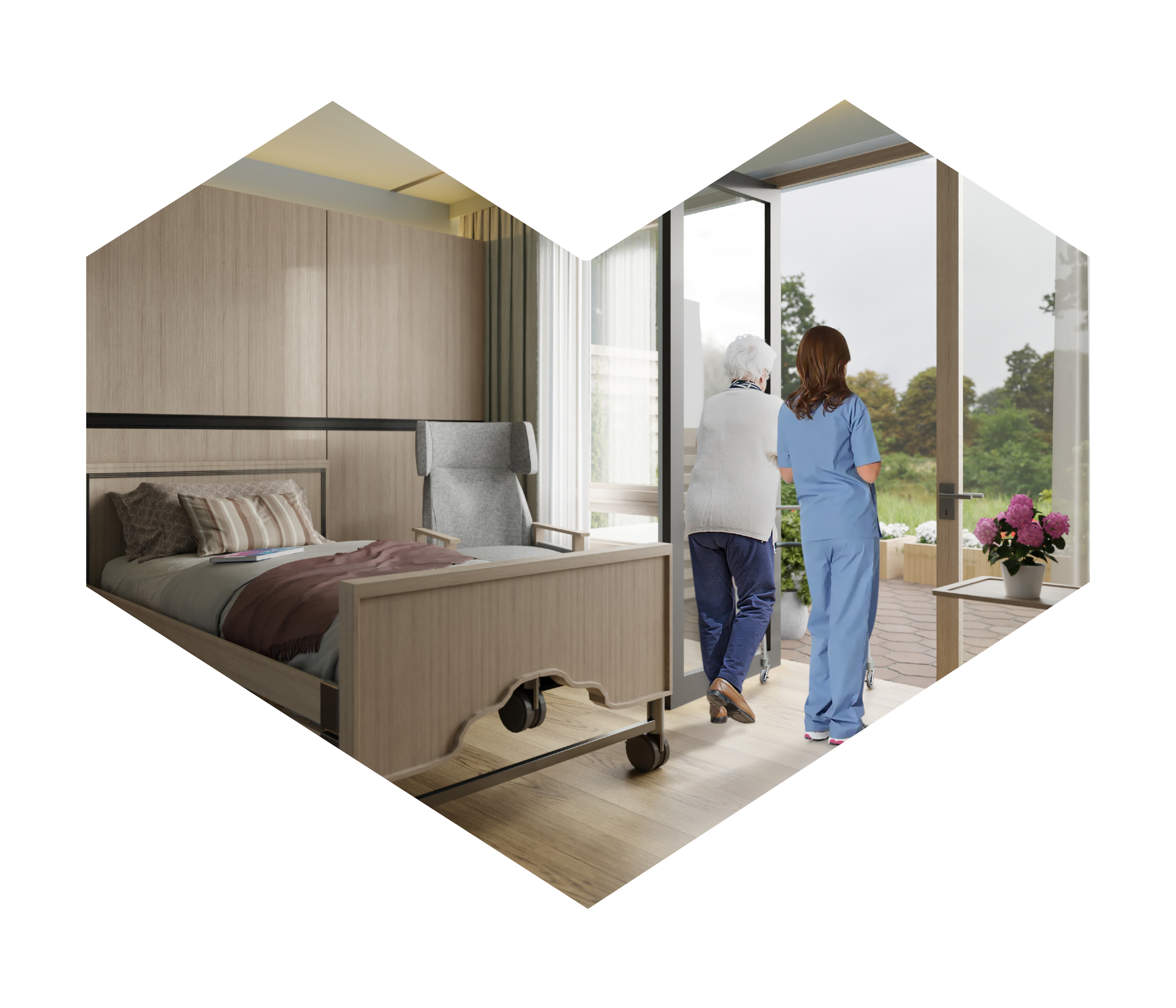 Brian's Story: What private rooms mean to our patients
Brian Smith says the new hospice with individual bedrooms will make a huge difference for patients on our inpatient unit. He could not avoid overhearing a difficult bedside conversation between a fellow patient and his wife at the current Heald Green site.
Brian, from Offerton, said: "I'm in a ward with four people and we're separated by curtains. It means I can't see what's happening but I can hear it and when some guy is talking to his wife about going home to die, I'm there and don't want to be invading his privacy and listening to that.
"I want him to have his own room, so he can go outside on a patio terrace and maybe have a glass of wine while having that conversation."
Brian was a patient on our Inpatient Unit at Heald Green and died there in August 2022.
Sponsoring a bedroom at our new hospice is £50,000. This will allow us to build and kit out an individual bedroom with comfortable and specialist furniture.
Please note that for UK tax payers, a gift of £40,000 plus Gift Aid will sponsor a bedroom. In addition, higher rate tax payers can claim back additional tax paid from the UK government as shown in the table.
There are also opportunities to include an en suite bathroom and outdoor terrace in your sponsorship.
Charity Gift Aid Calculator

Your contribution is

£40,000.00

 

Total contribution after charity has reclaimed tax

£50,000.00

 

If a higher rate taxpayer, you can reclaim

additional

tax of

£10,000.00

If a top rate taxpayer, you can reclaim

additional

tax of

£12,500.00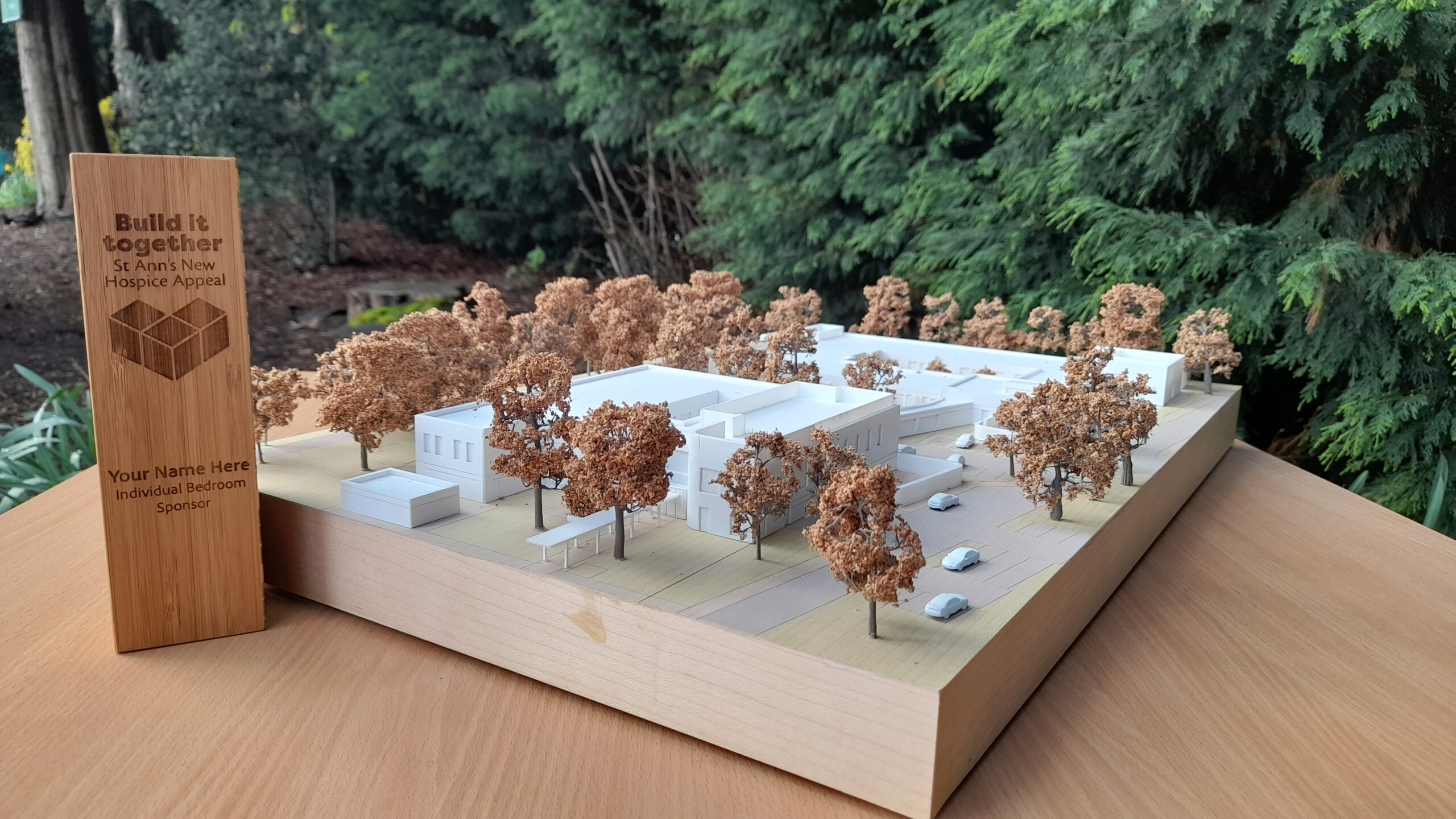 Unless requested otherwise, funding will be recognised on our Donor Recognition board at the new hospice and you will also be presented with a funder keepsake for you to keep or display in your workplace.
How do I sponsor a bedroom?
To discuss sponsoring a bedroom, contact our Head of Fundraising and Capital Campaign, Anne-Marie Wynne, at awynne@sah.org.uk or call 0161 498 3631.
To find out more about our new hospice and how it will be purpose-built for our patients, download our brochure below.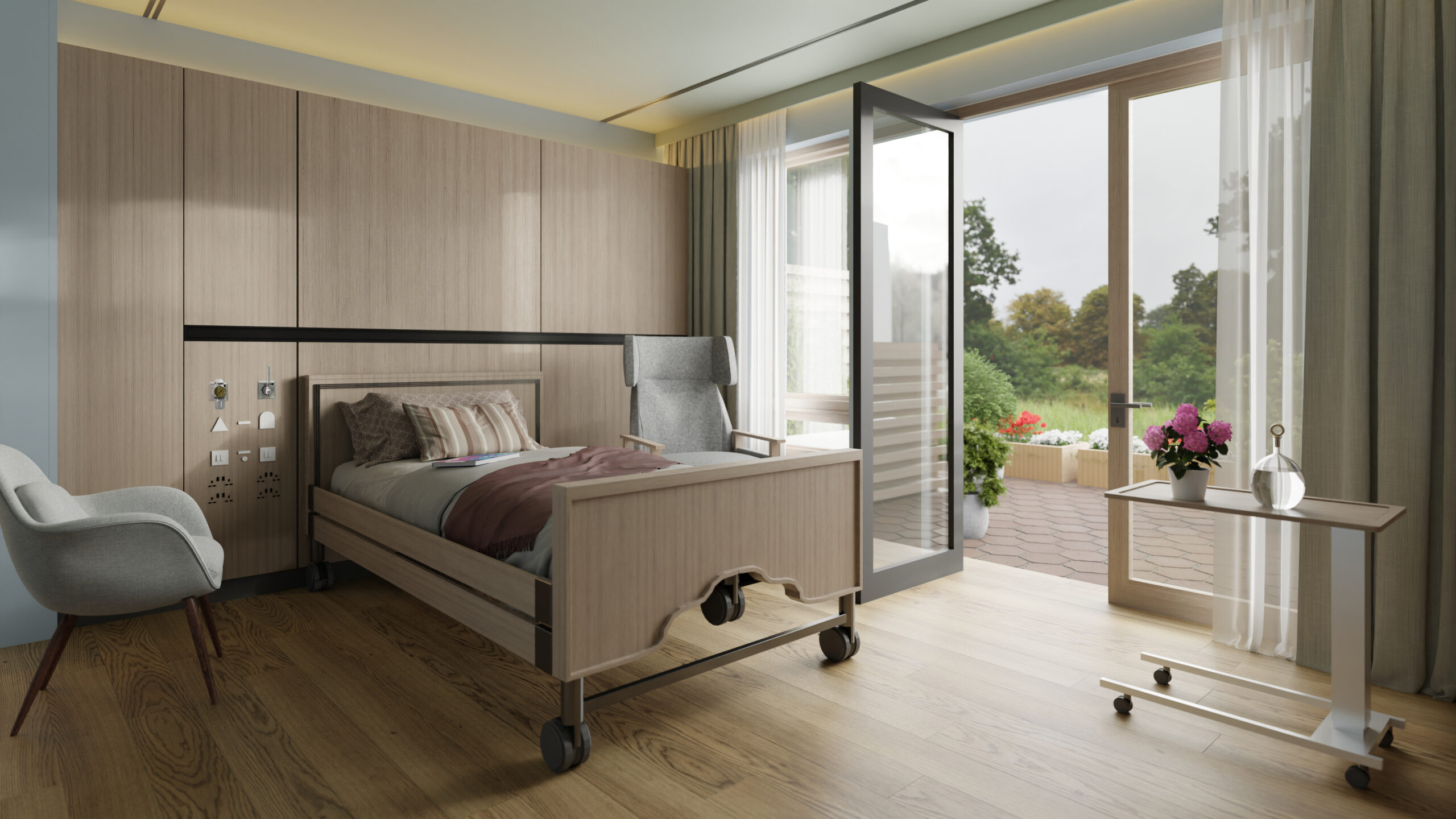 We need a new St Ann's Hospice. For patients.
For families. For everybody in our community.
Share our story on your social media and help to spread the word. Let's Build It Together.
Sign up to hear more
Sign up here to receive our newsletter with up-to-date news about the new hospice