Together we can raise £20 million to bring our plans for St Ann's to life.

Let's build it together!
St Ann's Hospice is a pioneer of the hospice movement and we are proud to be one of the oldest and largest adult hospices outside of London.
Founded in 1971, our vision today is to ensure we can continue to deliver pioneering world-class care for people in Greater Manchester for generations to come.
We want to build a complete care facility in Greater Manchester that local people can access – from the diagnosis of a life-limiting illness through to treatment, and beyond. Our holistic approach to care will meet the complete and complex medical, physical and spiritual needs of our patients and their families, in a world-class environment that is welcoming, caring and fully equipped with modern facilities. But, we urgently need your help.
Over fifty years ago, the Manchester community took St Ann's to their hearts and helped us build this hospice. Today, we're asking you to help us build a new St Ann's that's fit for purpose and fit to care for your family, friends and neighbours in the years ahead.
Will you join us on this exciting new stage of St Ann's journey? We want our new hospice to be a model of future hospice care. It will give us space to expand our work, becoming a centre of training excellence and a hub of innovation working with partners in palliative and end of life care across Greater Manchester.
We know that care will change as the needs of our patients change. With your support today, we can make sure that we will be ready and equipped for these changes so we will always be at the forefront of innovative care.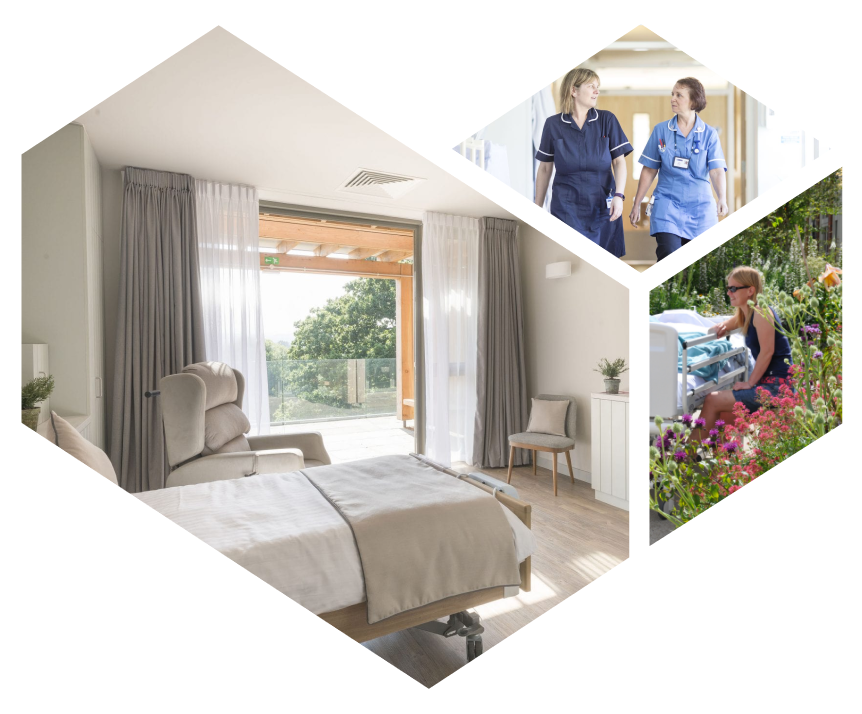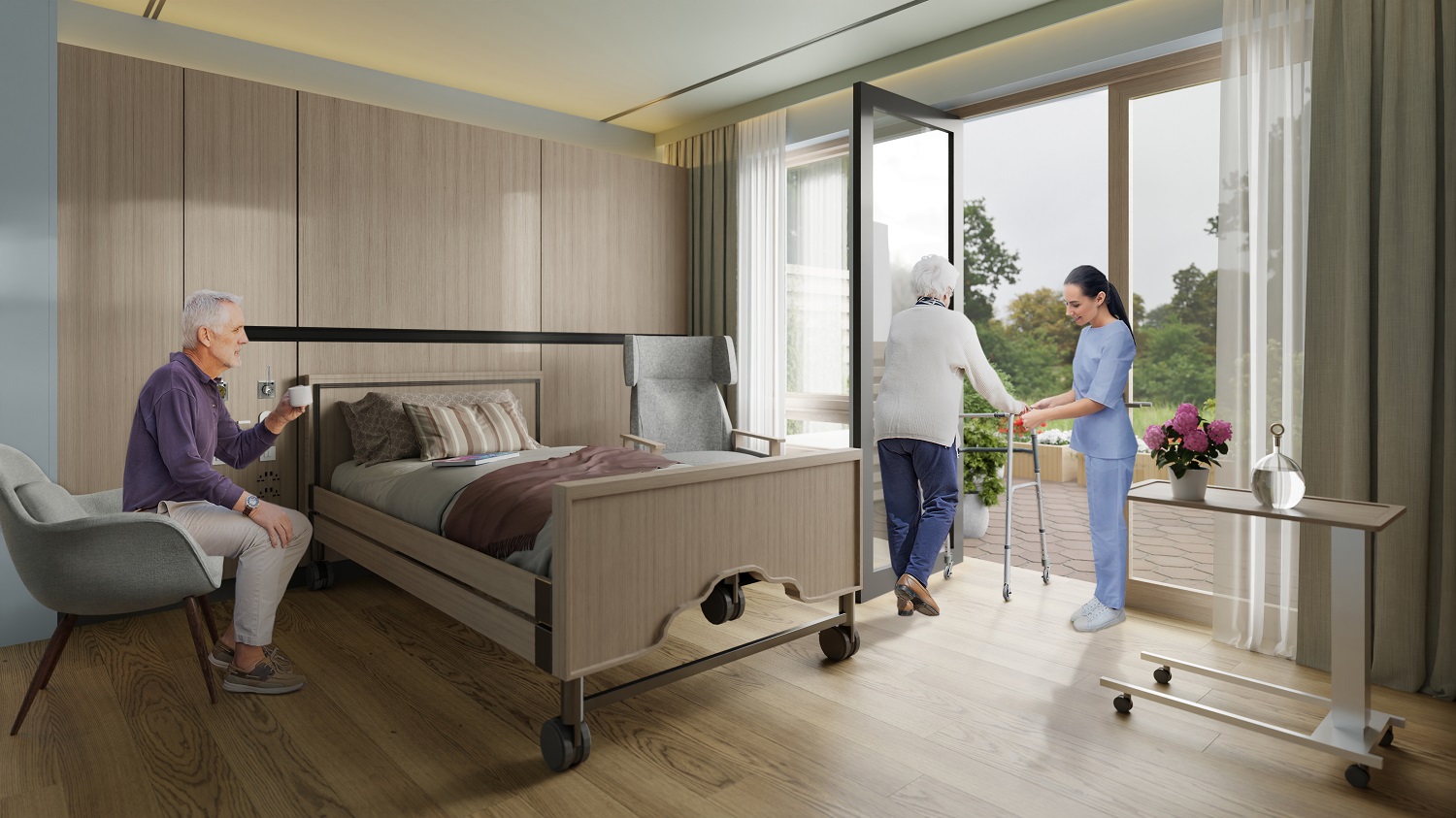 Inpatient Unit
Plans feature a bright, modern, spacious inpatient unit with 21 individual en-suite bedrooms and two three-bed bays, all featuring homely furnishings and access to private outdoor terraces.
The improved and flexible accommodation will ensure increased admissions, less waiting times, and that individual needs are cared for.
The unit will also have spaces designed for families to relax, and overnight rooms. A separate entrance will allow out of hours access for overnight visitors and staff, as well as ambulance drop-offs for patients during the day.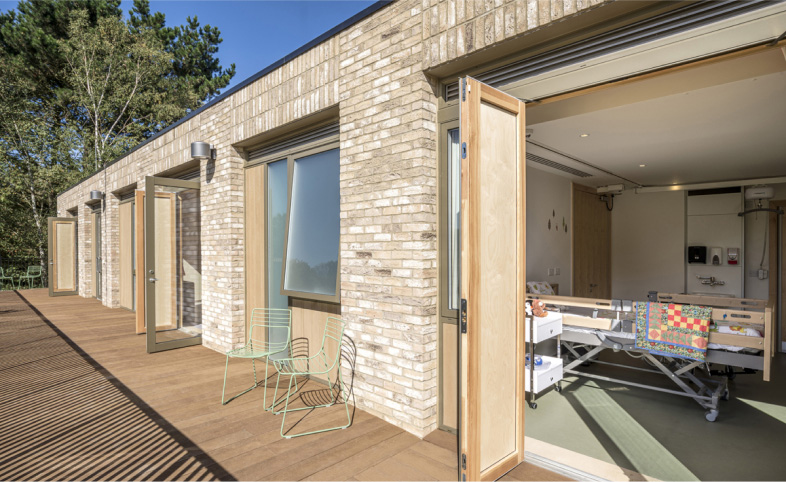 The Being You Centre
The Being You Centre services will be transformed by the increased space, offering an integrated dining area and lounge, consulting rooms for outpatient services – including counselling, patient and family support, and complementary therapies – and a fully equipped physiotherapy suite.
This facility will allow more patients to access our support earlier for wellbeing, symptom control and pain management.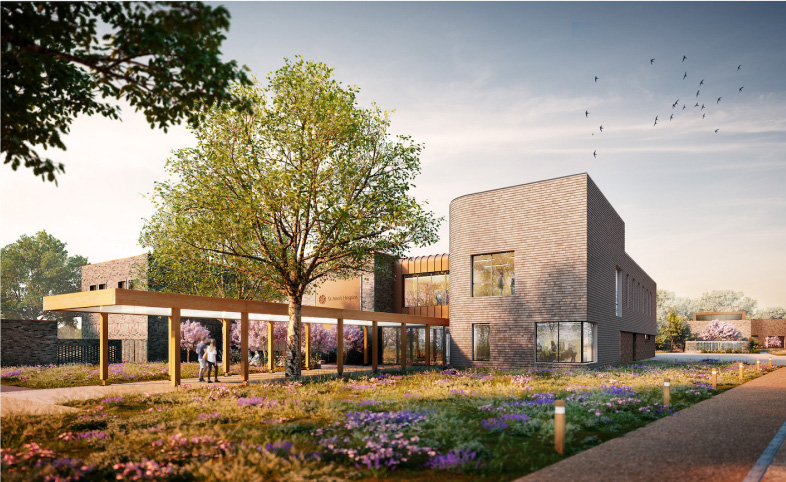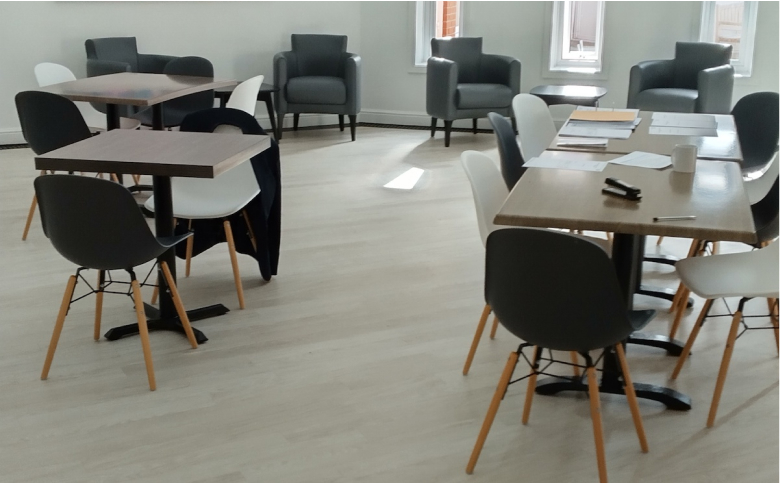 Cafe
The Cafe will be a community facility, which will enable patients and their visitors to relax and enjoy time together without leaving the hospice. The local community will also be welcome to use our facilities, which not only create a hub for local people, but will also aid the ongoing funding of the hospice.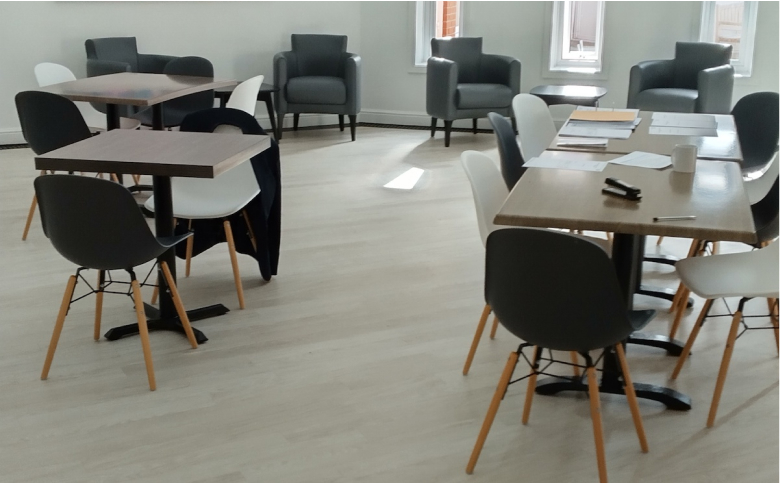 Centre of Excellence in Palliative Care
Our new hospice will give us space to expand our work, becoming a centre of excellence and a hub of research and innovation. We will expand our work with partners in palliative and end of life care across Greater Manchester, the North West and beyond. This will also improve access to training for our staff and volunteers, helping to further ensure we can be at the forefront of innovative care for decades to come.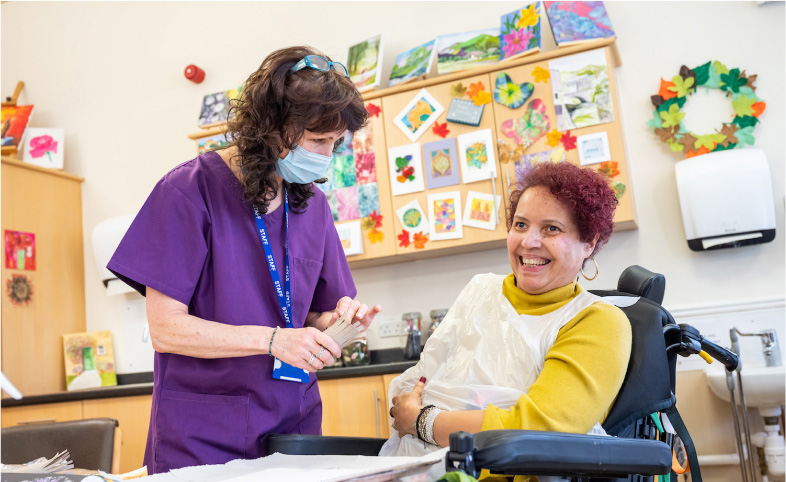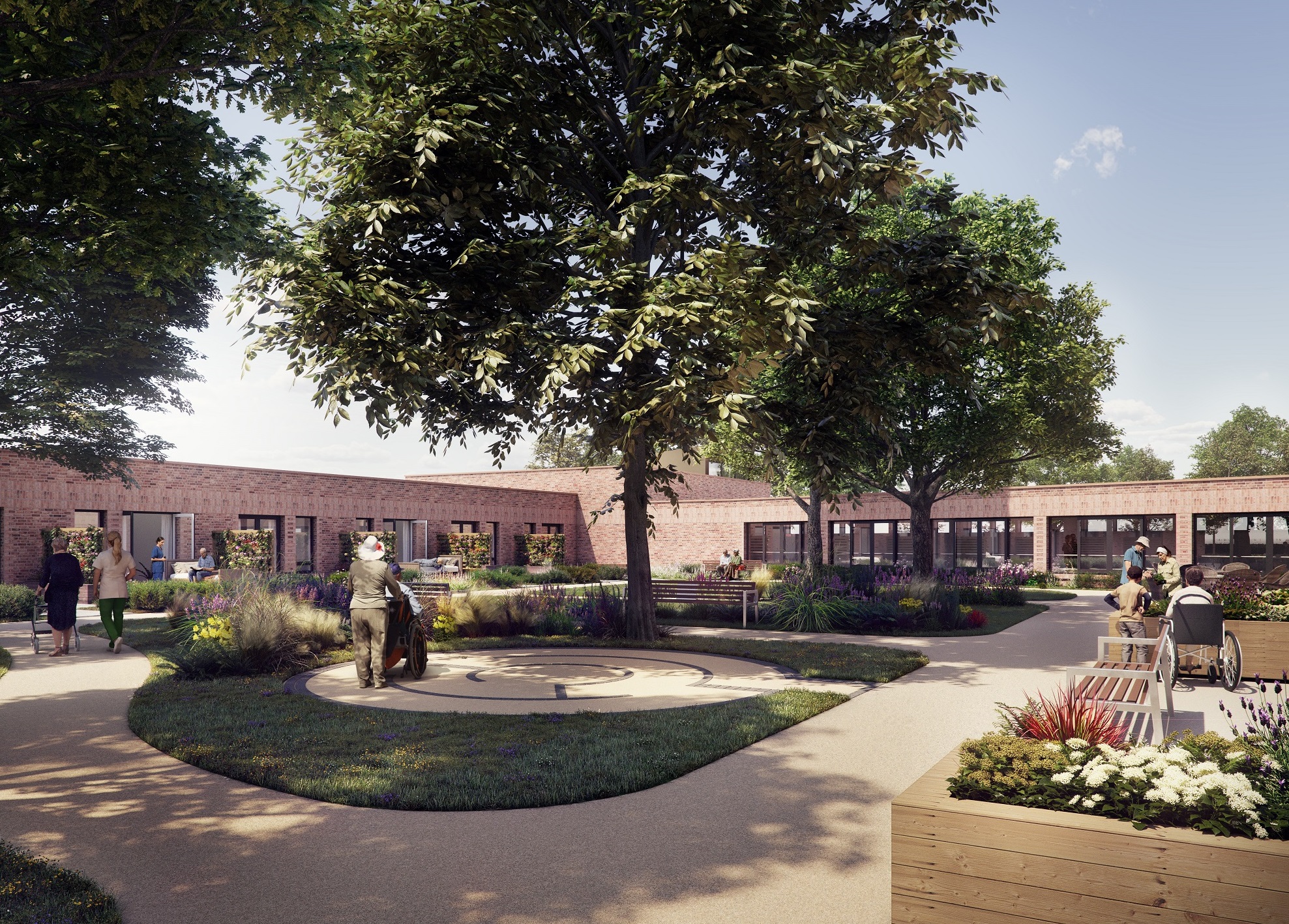 Environment at the Heart
The building has been designed with the environment in mind. It will be ecologically efficient, using the latest green initiatives, including a green roof, solar panels and grey water solutions. Surrounding the whole facility will be landscaped gardens accessible to all patients and visitors, complementing the historic and well established trees that sit on this site.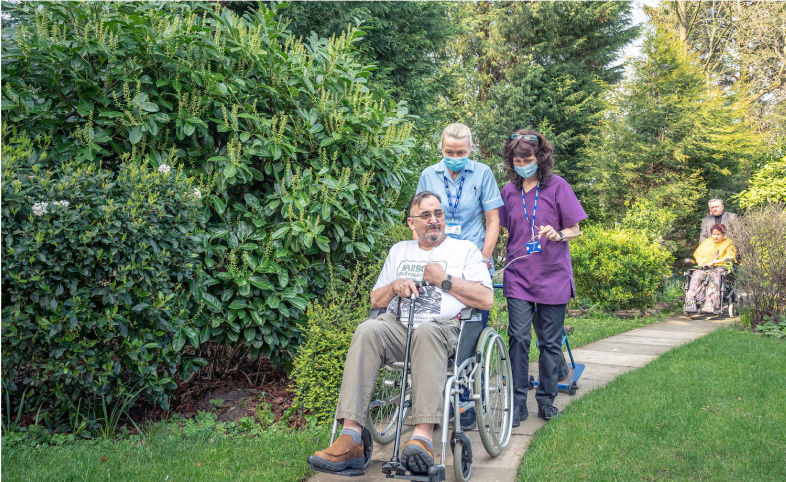 Donate today and let's Build It Together
These are ambitious plans. And it's why we need everyone in the community to rally round and make the vision a reality. The new hospice can only be achieved if the community we're here to care for, come together and help build a new St Ann's that's fit for the future. Please help us raise £2 million so we can build the new St Ann's Hospice.
We want to be here for you, your family, friend and neighbours for generations to come.
We need a new St Ann's Hospice. For patients.
For families. For everybody in our community.
Share our story on your social media and help to spread the word. Let's Build It Together.
Sign up to hear more
Sign up here to receive our newsletter with up-to-date news about the new hospice